I really love the versatile terrazzo design that showcases the romantic Italian style. 
The brick red, brown, navy blue, and grey-blue color scheme is playful and unique. 
Plus, the warm and smooth texture of the earphone case provides a soothing and calming feel. 
Holding it every day just gives me a wave of relaxation.

The hard shell material feels very soothing to the touch, like holding a smooth pebble in your hand.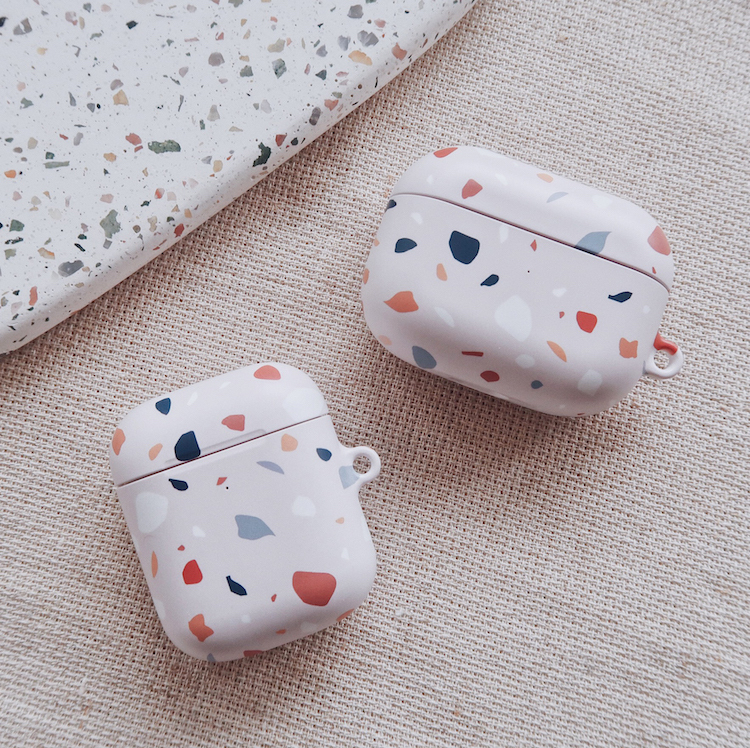 This protective case has a flat bottom design that allows it to stand up and it won't turn yellow over time.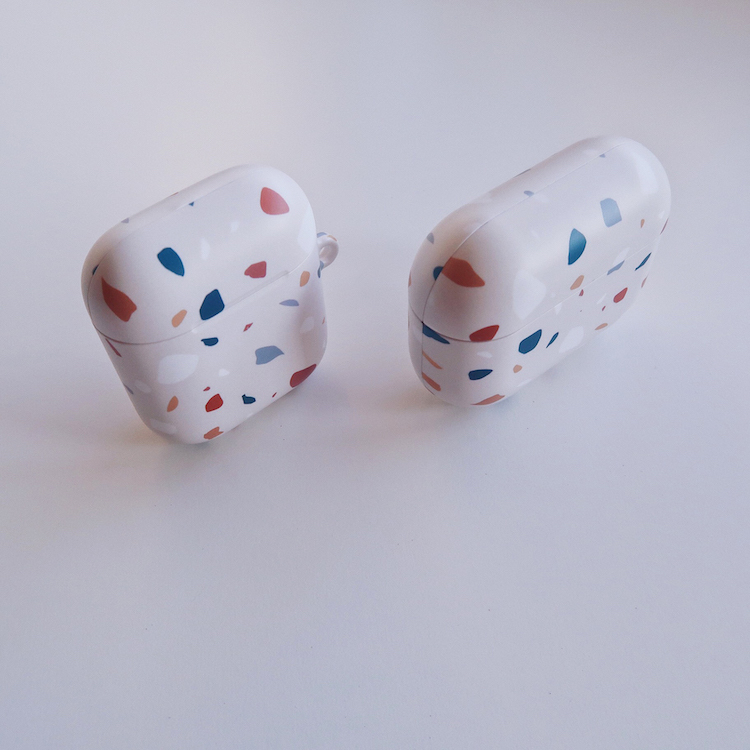 There are small holes carved out near the light, allowing you to see the light indicator.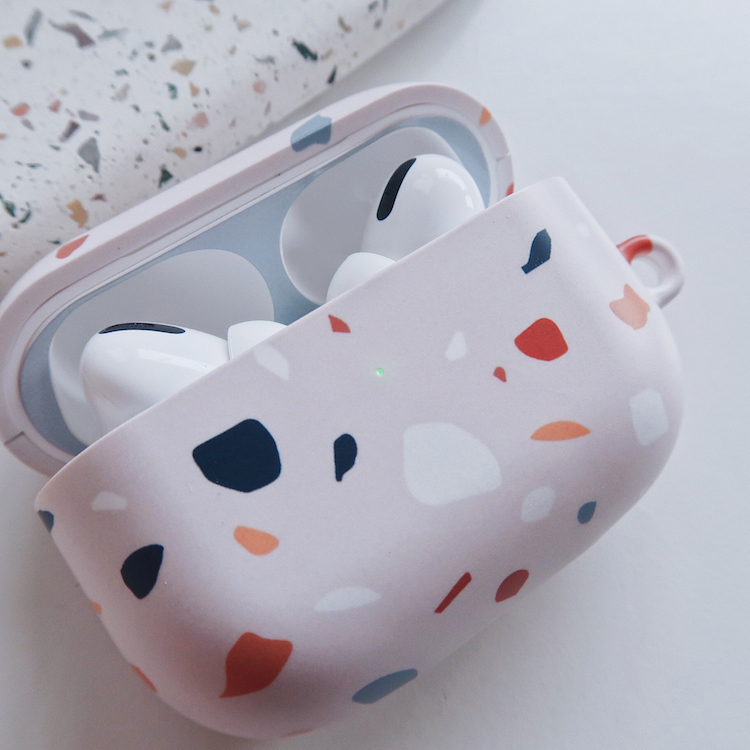 These earphone cases are even cuter when paired with their exclusive pendant accessories : )
Match with the Joy phone case and double the cuteness!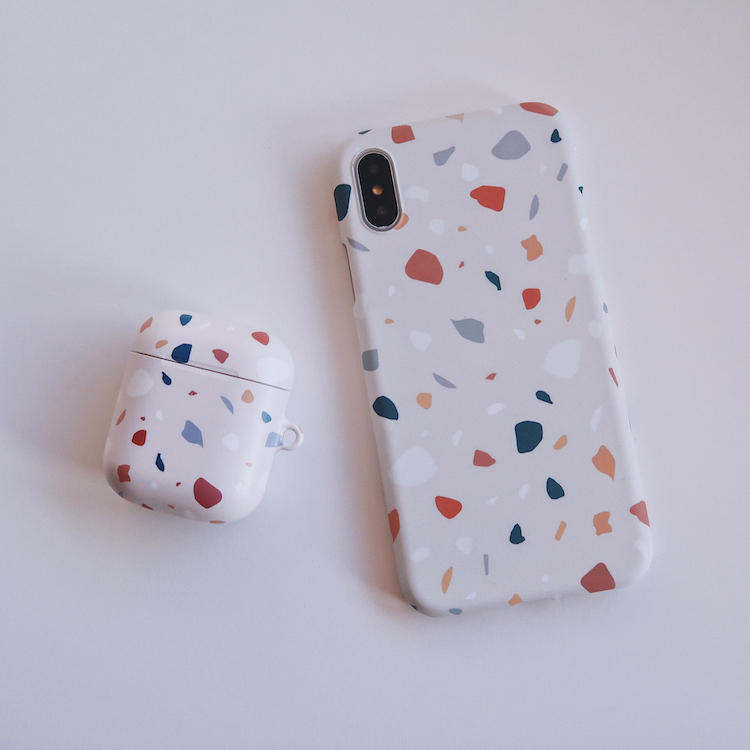 None (Keyrings need to be purchased separately)

Production causes pattern stretching at edges, it's normal.
Use charging cable to detach split hard/soft cases.
Comes with double-sided adhesive to reduce loss probability.
Earphone covers don't affect wireless charging and can be cleaned with water or diluted alcohol.
Screen colors/brightness differ, and may look different under various lighting, but the actual quality is great!
| 
Designed in Taiwan, made in Korea |