Fans requested smaller versions of the Stress-relieving plushy that can be hung on pencil cases, so we made mini versions with detailed embroidery and four different colors. 
They're so cute that you'll want to hang them everywhere! 
(Anything hung with it instantly becomes cuter~~)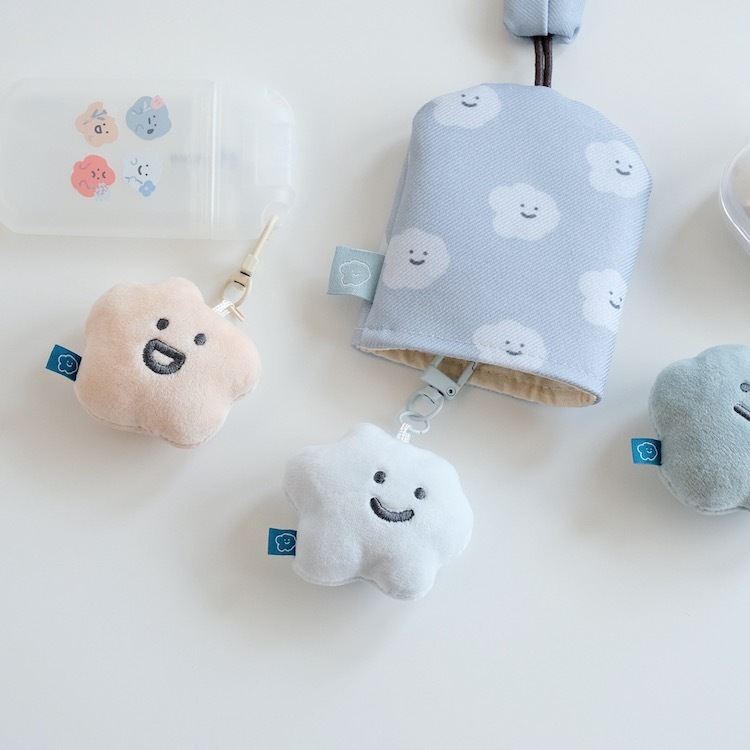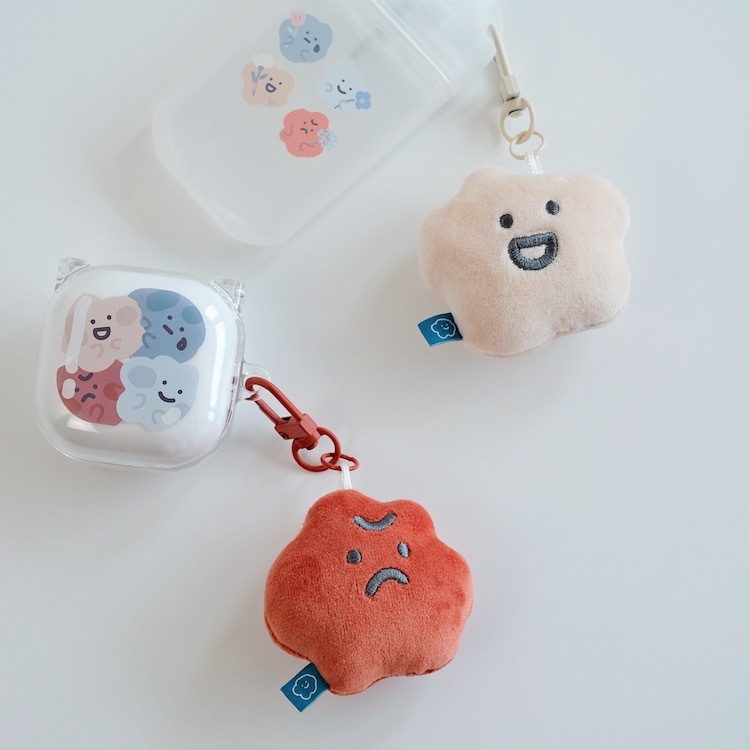 And some funny situations,
(Ouch! It hurts!)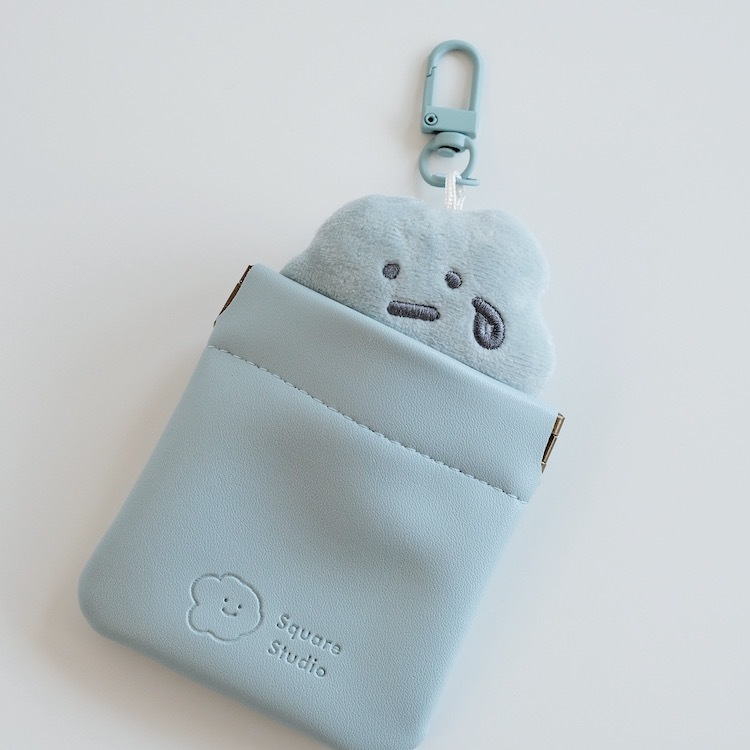 Joy hiding inside the keychain
looks like wearing a big hat!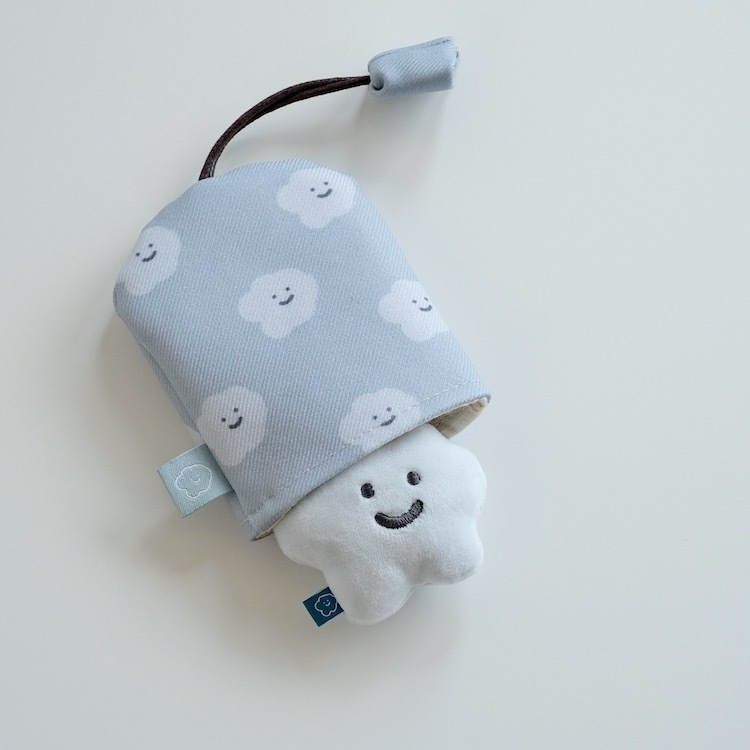 The stress-relieving plushy suddenly becomes the owner of mini dolls XDD.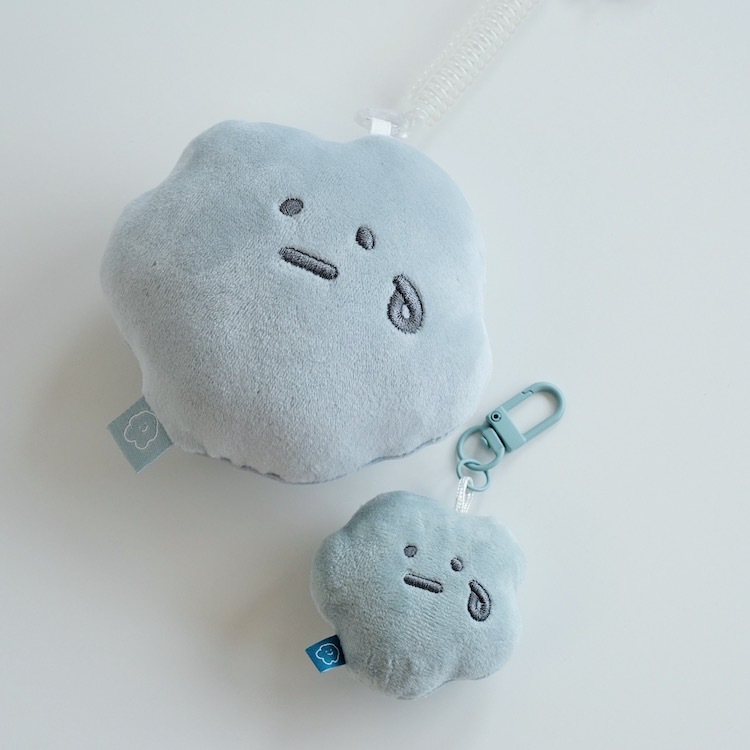 -
This time we specially asked the manufacturer to paint four hooks in different unique colors.

(I really like how they look consistent when put together!)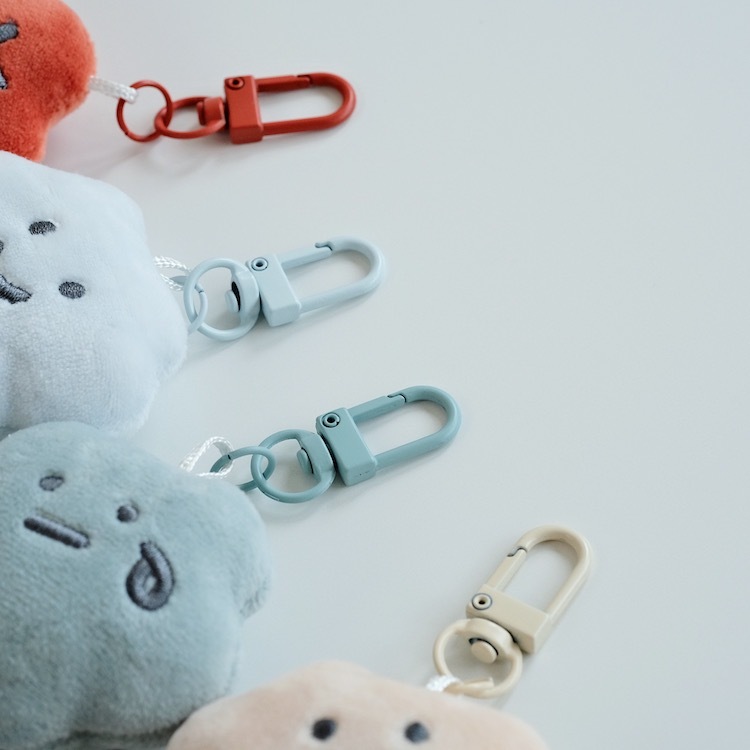 The expression is made with fine dark gray embroidery thread, and it looks shiny up close!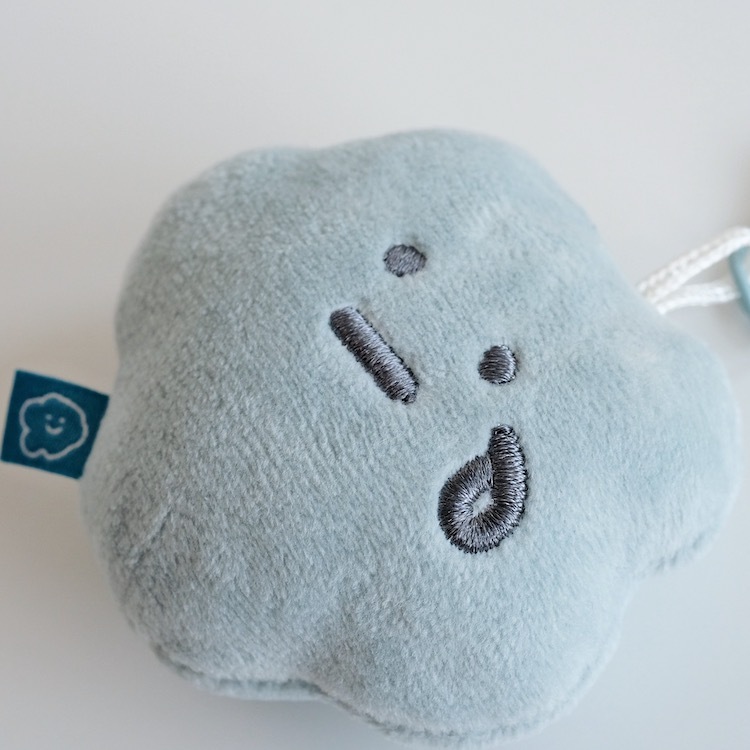 We pushed the limits with the mini size of the fabric labels this time. 
We shrunk them down again and again, going back and forth three times just to get the design right. 
The manufacturer was almost driven crazy, but we just love these little fabric labels too much!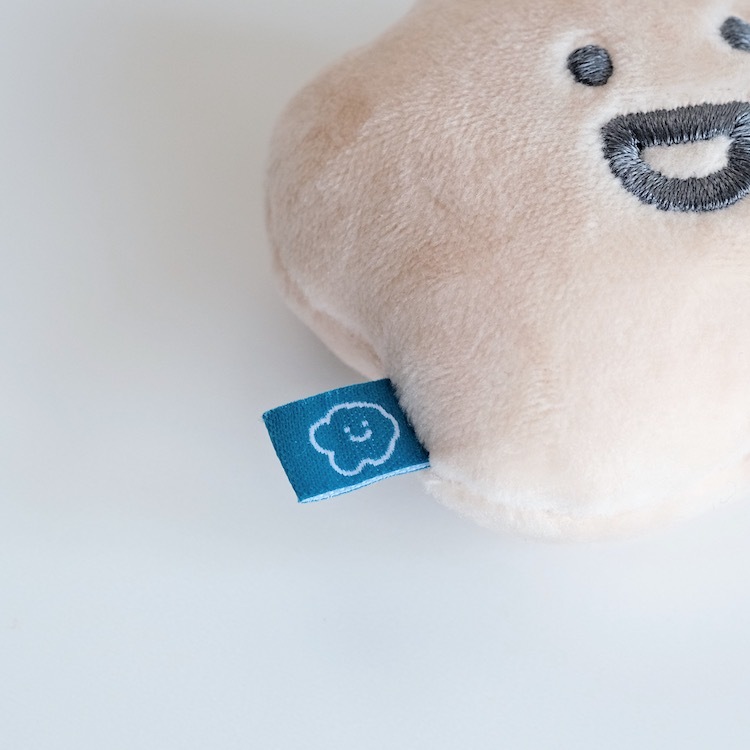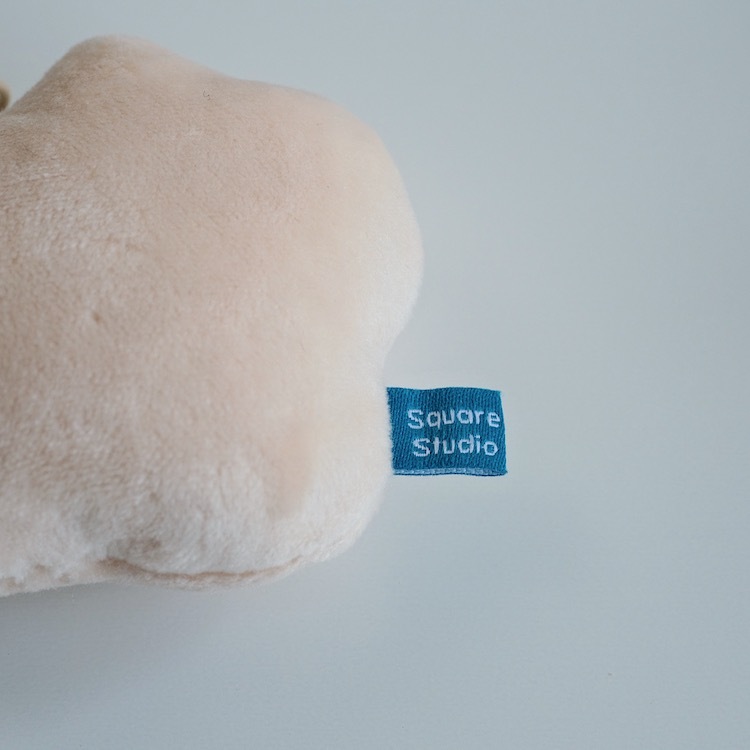 We also designed packaging for this time.
If you give it as a gift to your loved ones, they will definitely be as happy as Lele when they receive it! :D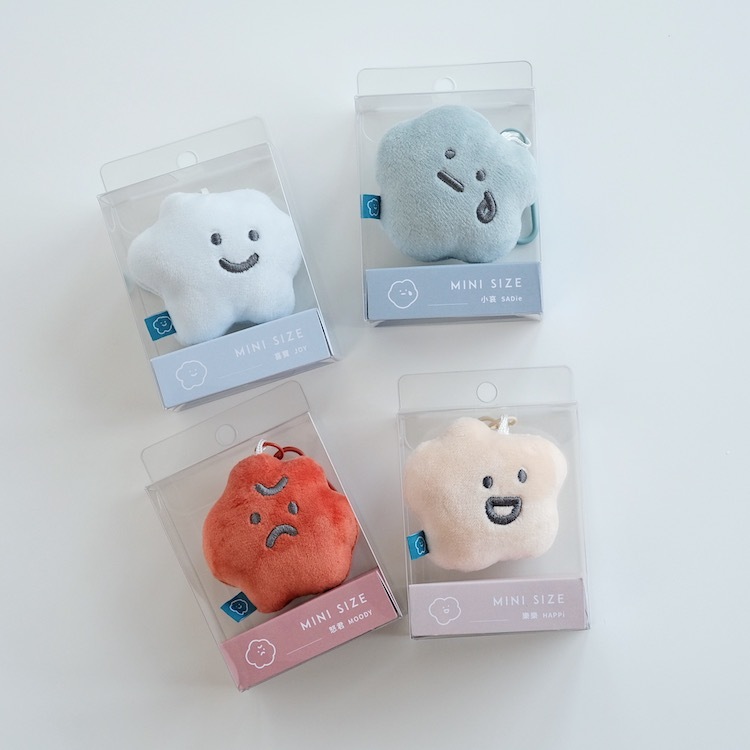 Let's hang it on your bag and take it out to play! 

You could also buy a matching pattern cotton bundle bag together!!